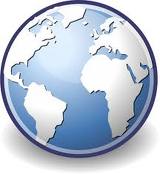 World oil prices held back at the level of USD91 per barrel in afternoon trade in Asia this time after meeting OPEC ministers agreed not to increase production to cope with rising oil prices lately.  As quoted by the Associated Press (AP), Monday (12/27/2010), crude oil for February delivery fell 17 cents to USD91, 34 per barrel in electronic trading on the New York Mercantile Exchange (Nymex). Last weekend before the Christmas holiday, oil prices closed at USD91, 51 per barrel.
Arab countries joined in the OPEC at a meeting in Cairo over the weekend said it would not increase production until the discussion in June 2011.  Meanwhile, some analysts worry that crude oil prices will be higher since prices began to crawl in the month of September. It was feared would ignite inflation and the weakening global economic growth. Not to mention China's policy of raising its benchmark interest rate loans for the second time in two months in an attempt to reduce inflation pressures.
"High oil prices are one of the contributors to the global crisis. The biggest influence of oil price shocks on the economy will occur approximately three to four quarters after the price hikes," said JBC Energy report.
In other Nymex trading in the contract of January, heating oil was steady at $ 2, 54 per gallon, gasoline futures fell 0.77 cents to $ 2, 43 per gallon and natural gas down 5.3 cents to $ 4, 03 per 1,000 cubic feet. In London, Brent crude rose 32 cents to USD94, 09 per barrel on the ICE Futures exchange.